Get Your Badge
Make sure everyone knows you've won! Display your new badge on your business website or blog. From your desktop, logLog into the Reviews tab of your account to copy your custom HTML code, which will link directly to your WeddingWire Storefront.
Get Your Badge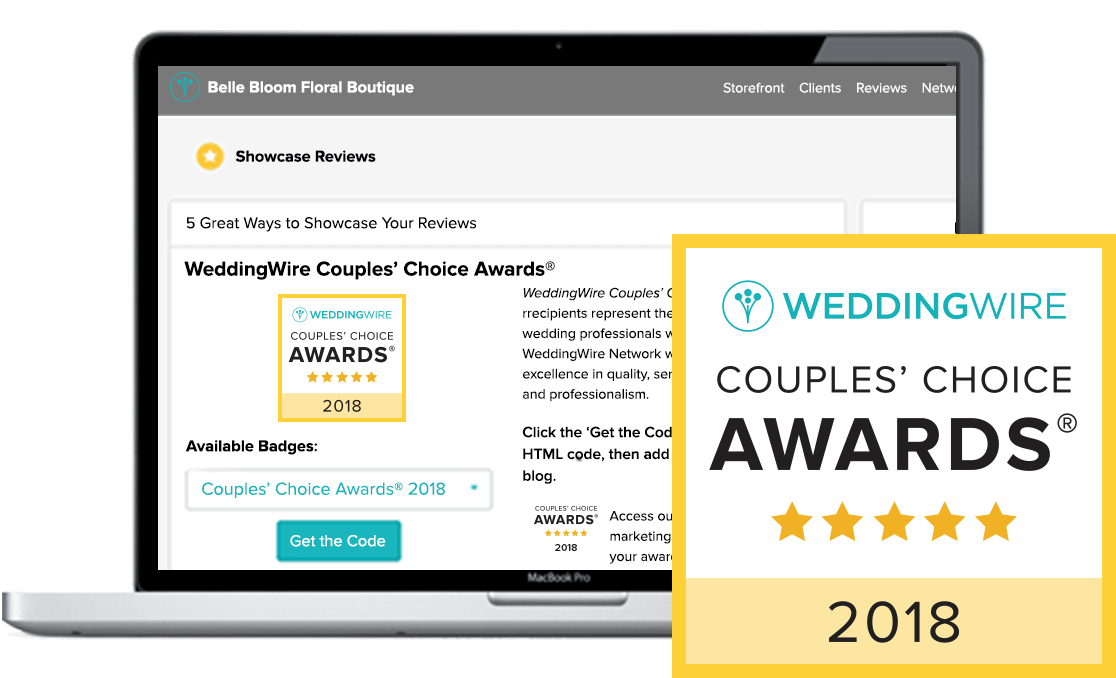 About the Couples' Choice Awards®
The WeddingWire Couples' Choice Awards recognize the top 5% of local wedding professionals on WeddingWire that demonstrate excellence in quality, service, responsiveness, and professionalism. Winners are selected solely based on reviews from more than a million newlyweds and are determined by a combination of excellence in four factors: overall rating, total number of reviews, review performance from 2017, and consistency of reviews from year to year.
Search winners in

your area